- Past Fridays with Faculty Speakers-
Axel Oaks Takacs -September 14th-
Fridays with Tutors:
Doctoral Candidate in the Study of Religion at the Harvard Divinity School
Kate Drizos Cavell -September 21st-
Fridays with House Administrators:
Doctoral Student in Higher Education, Boston College
Prineha Narang -October 5th-
Assistant Professor of Computational Materials Science, SEAS Harvard
Angela S. Allan -October 12th-
Lecturer and Assistant Director of Studies, Committee on Degrees in History & Literature
Soha Bayoumi -October 19th-
Allston Burr Resident Dean of Kirkland House, Assistant Dean of Harvard College, and Lecturer in the Department of the History of Science, Harvard University
Catherine H. Nguyen -October 26th-
Lecturer on History and Literature, Harvard University
Adriana Janette Umana-Taylor -November 2nd-
Professor of Education, Harvard Graduate School of Education
Annette Gordon-Reed
-November 30th-
Charles Warren Professor of American Legal History at Harvard Law School; Professor of History at the Faculty of Arts & Sciences
Alán Aspuru-Guzik - January 26
Alán Aspuru-Guzik is Professor of Chemistry and Chemical Biology at Harvard University.
Professor Alan Aspuru-Guzik joined Harvard University in 2006. He leads the Aspuru-Guzik Research Group, a theoretical physical chemistry group in the Department of Chemistry and Chemical Biology. Their research focuses on the connections between quantum computation, quantum information, and chemistry; theoretical studies of energy and charge transfer in photosynthetic complexes and renewable energy materials; methods development for electronic structure theory: first-principles methods, density functional theory, and quantum Monte Carlo; and development of the Clean Energy Project, the world's largest distributed computing project for calculating the properties of candidate molecules for organic solar cells.
Ali Asani - February 2
Ali Asani is Professor of Indo-Muslim and Islamic Religion and Cultures at Harvard University.
Professor Ali Asani served as the Director of the Prince Alwaleed bin Talal Islamic Studies Program at Harvard University from 2010-2016. After completing his high school education in Kenya, he attended Harvard College, with a concentration in the Comparative Study of Religion, graduating summa cum laude in 1977. He continued his graduate work at Harvard in the Department of Near Eastern Languages and Civilizations (NELC), receiving his Ph.D. in 1984. Prof. Asani holds a joint appointment between the Committee on the Study of Religion and NELC.
Ann M. Blair - February 23
Ann Blair is the Carl H. Pforzheimer University Professor at Harvard University.
Professor Ann Blair specializes in the cultural and intellectual history of early modern Europe (16th-17th centuries), with an emphasis on France. Her interests include the history of the book and of reading, the history of the disciplines and of scholarship, and the history of interactions between science and religion.
Margarita Mooney - March 2
Margarita Mooney is Associate Professor of Congregational Studies at Princeton Theological Seminary.
Professor Margarita Mooney was previously Associate Research Scientist in the Department of Sociology at Yale University and an Assistant Professor of Sociology at the University of North Carolina at Chapel Hill. She received her PhD and MA in Sociology from Princeton University and her BA in Psychology from Yale University.
Cemal Kafadar - March 23
Cemal Kafadar is the Vehbi Koç Professor of Turkish Studies at Harvard University.
Professor Cemal Kafadar is interested in the social and cultural history of the Middle East and southeastern Europe in the late medieval/early modern era. He teaches courses on Ottoman history, urban space, travel, popular culture, history and cinema. His latest publications include "How Dark is the History of the Night, How Black the Story of Coffee, How Bitter the Tale of Love: the Changing Measure of Leisure and Pleasure in Early Modern Istanbul" and "Evliya Celebi in Dalmatia: an Ottoman Traveler's Encounters with the Arts of the Franks."
Maryclaire Dale - April 6
Maryclaire Dale is a Nieman Fellow at Harvard University and a legal affairs reporter for The Associated Press.
Ms. Dale's career has taken her from labor strikes in the West Virginia coalfields to a Caribbean murder trial to varied sexual assault trials. She is currently studying how journalists can improve coverage of sexual violence as more victims come forward and confront policymakers in government, law, religion and higher education.
Alison Simmons - April 13
Alison Simmons is the Samuel H. Wolcott Professor of Philosophy at Harvard University.
Professor Alison Simmon's teaching is predominantly in the fields of early modern philosophy, natural philosophy, and theories of mind. She also has teaching interests, however, in medieval philosophy, philosophy of mind, and philosophy of psychology.Her research interests lie primarily at the intersection of philosophy and psychology.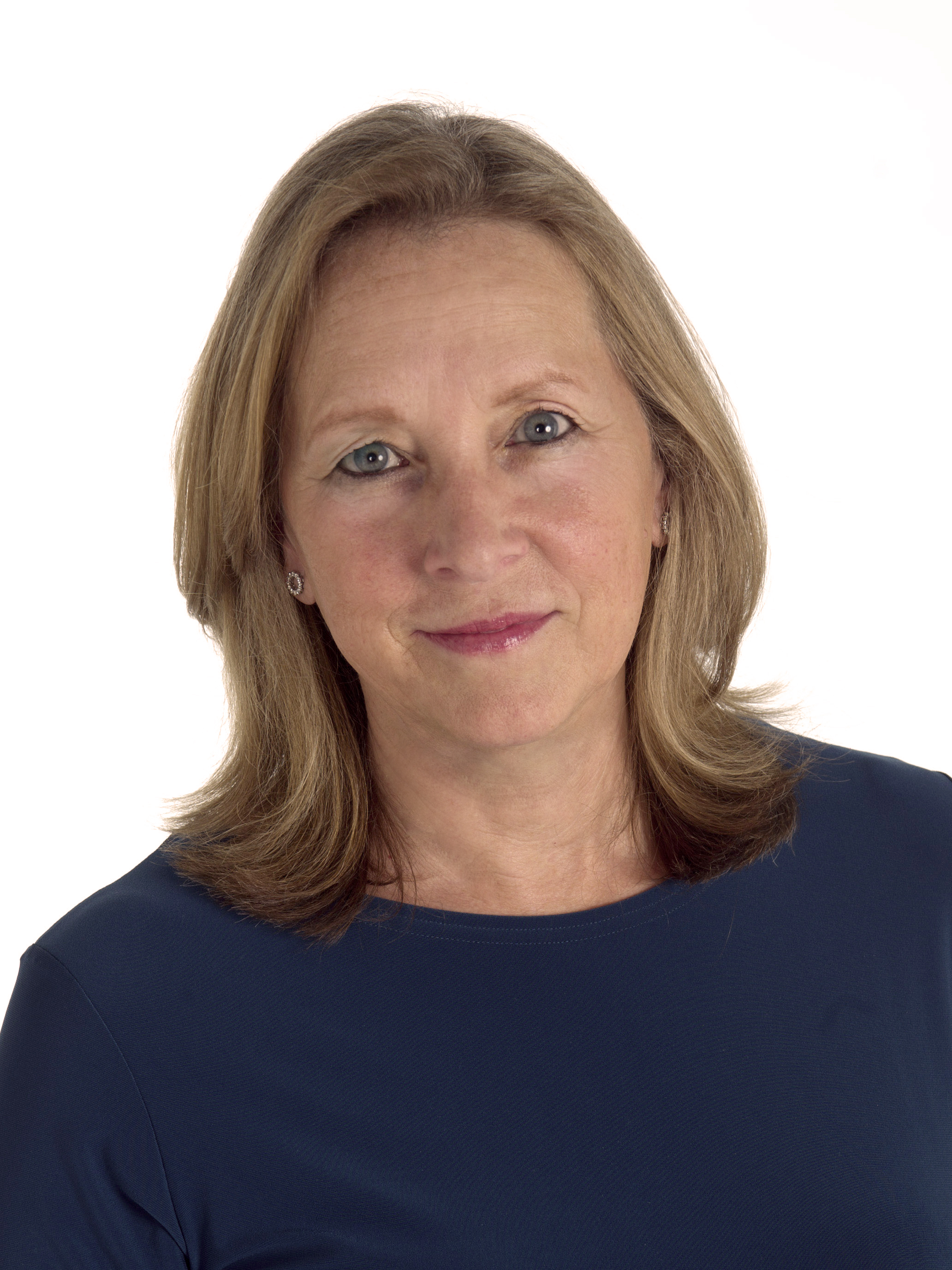 Dignity: Its Essential Role in Resolving ConflicT
Donna Hicks - Nov. 10
Mrs. Hicks is an Associate at Harvard University's Weatherhead Center for International Affairs, an International Conflict facilitator and the author of the bestselling book "Dignity: The Essential Role It Plays in Resolving Conflict", published by Yale University Press.
The topic for the lunch: After 25 years facilitating international conflict dialogues around the world, Dr. Hicks has brought to light a missing link in our understanding of conflict. She believes that unerlying conflict at all levels are unaddressed violations of dignity—from relationships at the international level to conflicts in our families, communities and in our workplaces. In this presentation, participants will learn about the dignity model as a framework for understanding conflict and what resolving conflict with dignity looks like. How might dignity work for you in strengthening all of your relationships?
A traditionalist among skeptics, a skeptic among traditionalists
SHaye J.D. Cohen - Nov. 3
Shaye J.D. Cohen is the Nathan Littauer Professor of Hebrew Literature and Philosophy in the Department of Near Eastern Languages and Civilizations at Harvard University.
The topic for the lunch: I teach two well-subscribed GenEd courses, one on the Hebrew Bible, and one on the Hebrew Bible, Judaism and Christianity. As the courses progress students invariably ask me how I manage to combine Jewish traditional values and practices with a critical stance towards the biblical text and towards Jewish truth claims. I do not have a fully convincing explanation but I hope that we will have a vigorous discussion. In particular I would like to hear from other students who have a similarly ambiguous relationship with their religious tradition.
Religion and World Politics
Rev. J. Bryan Hehir - Oct. 20
Rev. J. Bryan Hehir is the Parker Gilbert Montgomery Professor of the Practice of Religion and Public Life at the Harvard Kennedey School. He is also the Secretary of Health and Social Services on the staff of Cardinal Sean O'Malley in the Archdiocese of Boston.
The topic for the lunch: I will summarize an emerging trend in the study of world politics in which religion moves from a marginal or non-existent position to a topic of increasing interest among scholars of international relations and governments in their understanding of policy issues.
What Does Tom Conley Do?
Tom Conley - OCT. 13
Tom Conley is the Abbott Lawrence Lowell Professor of Visual and Environmental Studies and of Romance Languages and Literatures at Harvard University
The topic for the lunch: Sharing duties in the Film and Visual Studies Division of VES (Visual & Environmental Studies) and the French section of RLL (Romance Languages & Literatures), I work on the relations of language and space in print-culture, cartography, and cinema. Research, teaching and writing are given to close analysis of vernacular literature in sixteenth-century France (with stress on Rabelais, the Pléiade poets and Montaigne), the impact of cartography on spatial reason (from Ptolemy and Mercator to GPS), and the heritage of classical and contemporary cinema (especially in France and Hollywood). At the Kirkland House in the spring semester I take special pleasure in teaching a wine seminar titled Oenography, in which participants study topography, terroir, and viticulture.
The Philosophical Foundations of Effective Altruism
Peter Wicks - Oct. 6
Dr. Wicks came to the United States as a Jane Eliza Procter Visiting Fellow at Princeton's Graduate School before pursuing his doctoral studies at the University of Notre Dame. After spending a year on a postdoctoral fellowship at Princeton, Dr. Wicks taught in the Ethics Program at Villanova University as a Catherine of Siena Fellow. He currently acts as the Director of The Program in Ethics, Finance and Economics at the Elm Institute.
The topic for the lunch: The effective altruism movement challenges us to give more and to give more effectively. The idea that we should strive to do the most good that we can may sound plausible, but a little reflection suggests that this principle is extremely demanding in its implications. Could it be that we are morally obligated to always do the most good that we can? If not, what justification could there be for making a choice that we expect to have worse consequences than an available alternative? I will seek to show how the effective altruism movement provides a striking illustration of some of the deepest tensions within consequentialist approaches to ethics.
Work, Meaning, and Well-Being
Donald E. Frederick - Sept. 29
Donald E Frederick received his PhD in Psychology from The University of Chicago. He is currently a Postdoctoral Fellow in the Program on Integrative Knowledge and Human Flourishing within the Institute for Quantitative Social Science. He is also a tech entrepreneur, with startups based in San Francisco.
The topic for the lunch will be on the social science of work, specifically how work may contribute to the well being of persons as well as a source of meaning for them.
Ancient and contemporary approaches to emotional health
Sarah Byers - Sept. 15th
Sarah Byers is an Associate Professor in Boston College's Philosophy Department, a specialist in Augustine and Hellenistic philosophy. Her research has focused on the reception of Stoicism in Augustine and in other early Christian figures as well as Plotinus, Apuleius and Victorinus in relation to Augustine.
The topic for the lunch will be the Stoics' and Augustine's theories of the emotions and their elaboration of 'cognitive therapies' for cultivating an emotional life in conformity with virtue ethics.
The Unorthodox Mr Lincoln
Danilo Petranovich - Sept. 8th
Dr. Petranovich has taught political science at Duke and Yale Universities, where he offered courses on liberalism and conservatism in the United States, American political thought, the American presidency, ethical leadership, nationalism and patriotism, and the history of Western political philosophy. Dr. Petranovich is currently writing a book (under contract with Yale University Press) about the three-decade duel between Lincoln and Stephen Douglas, which resulted, he argues, in a transformation of American nationhood.
The topic for the lunch will be the place of religion in Lincoln's political thought. We will explore this subject by critically scrutinizing Lincoln's last major speech - his Second Inaugural Address (1865).